November is a festive month for endocrinology.
November 2 – the first holiday is celebrated! World Vitamin D Day!
German chemist Adolf Windaus, who studied sterols for more than 30 years, discovered in 1928 ergosterol, a provitamin D, which was converted by ultraviolet rays into ergocalciferol.
In the same year, Windus was awarded the Nobel Prize in Chemistry for his discovery! Hurray, comrades!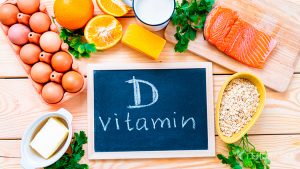 The importance of vitamin D for human health cannot be overestimated.
Recently, I often hear grins addressed to endocrinologists not only from patients, but also from "non-believing doctors";)
– "You are now going to treat everyone with vitamin D and omega-3" hee hee …. ",
– I answer everyone with dignity: "Yes, everyone!"
The antitumor effect of vitamin D alone is worth prescribing, and more than one generation was "lost" (in terms of health) who did not receive "kindergarten" and adolescent prophylaxis of hypovitaminosis D! These generations will "make up" for their health with more "heavy and expensive artillery" (I mean, drugs), but modern children will be more fortunate! We can only rejoice for future generations! Let's go celebrate!
– By the way, do you know the level of your vitamin D https://en.wikipedia.org/wiki/Vitamin_D?
I – honestly, I – Yes! An endocrinologist who does not know the level of his vitamin D cannot be called a professional.